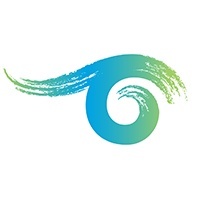 Amy Toensing is a photojournalist and filmmaker committed to telling stories with sensitivity and depth. She has been a regular contributor to National Geographic magazine for almost two decades and is known for her intimate stories about the lives of ordinary people. She has photographed cultures around the world, including the last cave-dwelling tribe of Papua New Guinea, remote Aboriginal Australia, the Maori of New Zealand, and the Kingdom of Tonga. She has also covered issues such as food insecurity in the United States, the devastation caused by Hurricane Katrina, and Muslim women living in Western culture. She recently worked on her 15th feature story for National Geographic magazine about widowhood in India and Africa.
Toensing has also co-directed short documentary films about urban refugee children in Nairobi and the marginalization of widows in Uganda. Her work has been exhibited throughout the world and recognized with numerous awards, including two solo exhibits at Visa Pour L'image: International Festival of Photojournalism. Her work has also appeared in Smithsonian, The Boston Globe, The Wall Street Journal, Newsweek, Time, and National Geographic Traveler. Toensing's work is included in the group exhibit Women of Vision, celebrating National Geographic magazine's female photographers.
Toensing began her professional career in 1994 as a staff photographer at her New Hampshire hometown paper, The Valley News. She then worked for The New York Times at their Washington, D.C. bureau covering the White House and Capitol Hill during the Clinton administration. In 1998, Toensing left D.C. to obtain her Master's Degree from Ohio University's School of Visual Communication. In addition to her photojournalism and film work, Toensing teaches photography to kids and young adults in underserved communities, including Burmese refugees in Baltimore, young photojournalists in Islamabad, Pakistan and Syrian refugee children in Jordan.