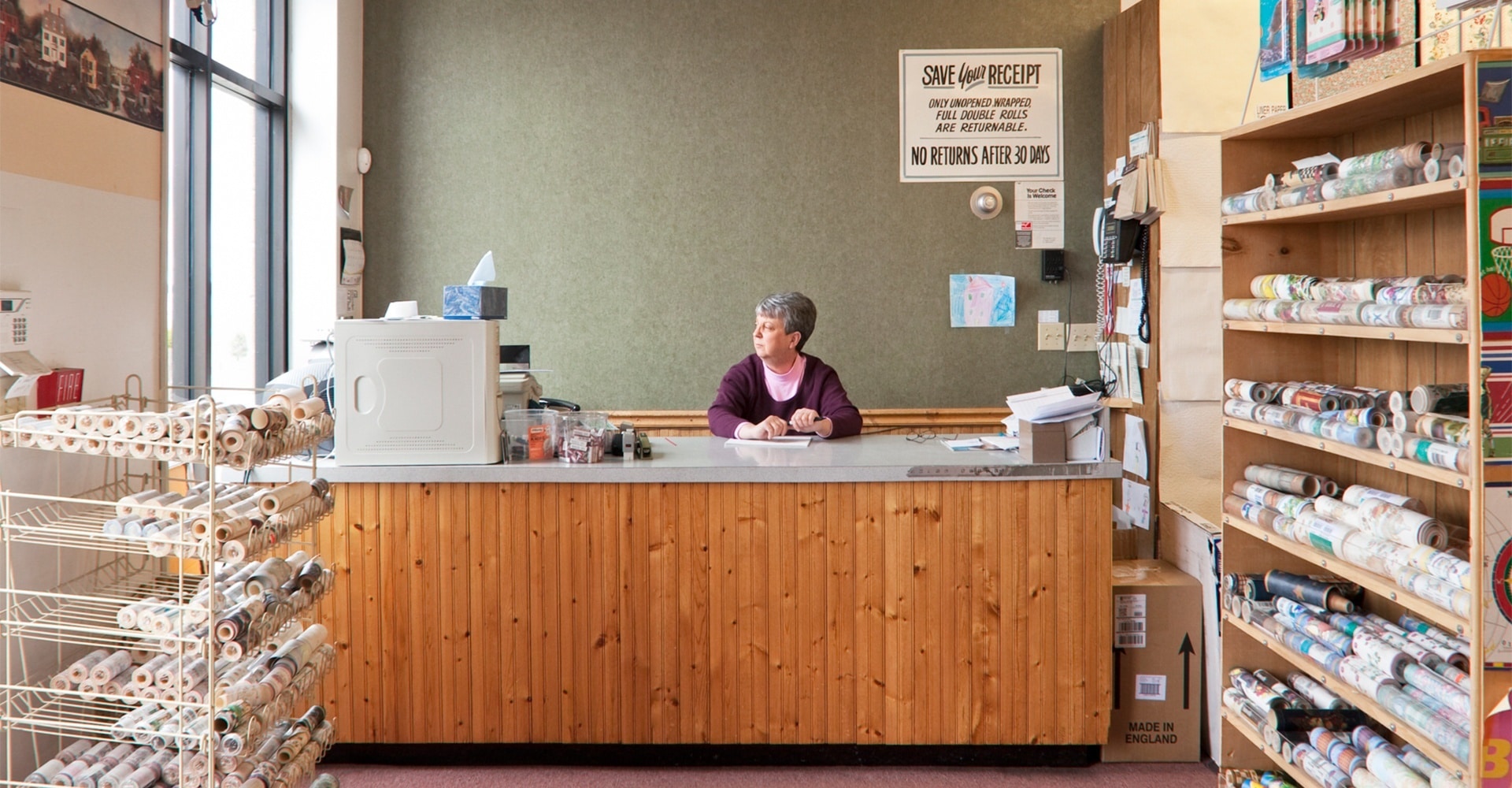 Environmental Portraits - Louise Bacon's Wallpaper Outlet, Fall River, Massachusetts.
Photo by: Carla Richmond Coffing
Carla Richmond Coffing is a Los Angeles based photographer specializing in environmental portraits. She was born in Mexico City, and raised in Maryland, Texas, California and Mexico. She holds a BA in Sociology from Boston College and graduated with portfolio honours from the New England School of Photography. Carla Richmond has won several awards for her personal work and was most recently named in PDN's 30 New and Emerging Photographers to Watch.